Tomato Herb
Chicken Breast Filets
Seasoned With:
Tomato, Garlic, Parmesan, Basil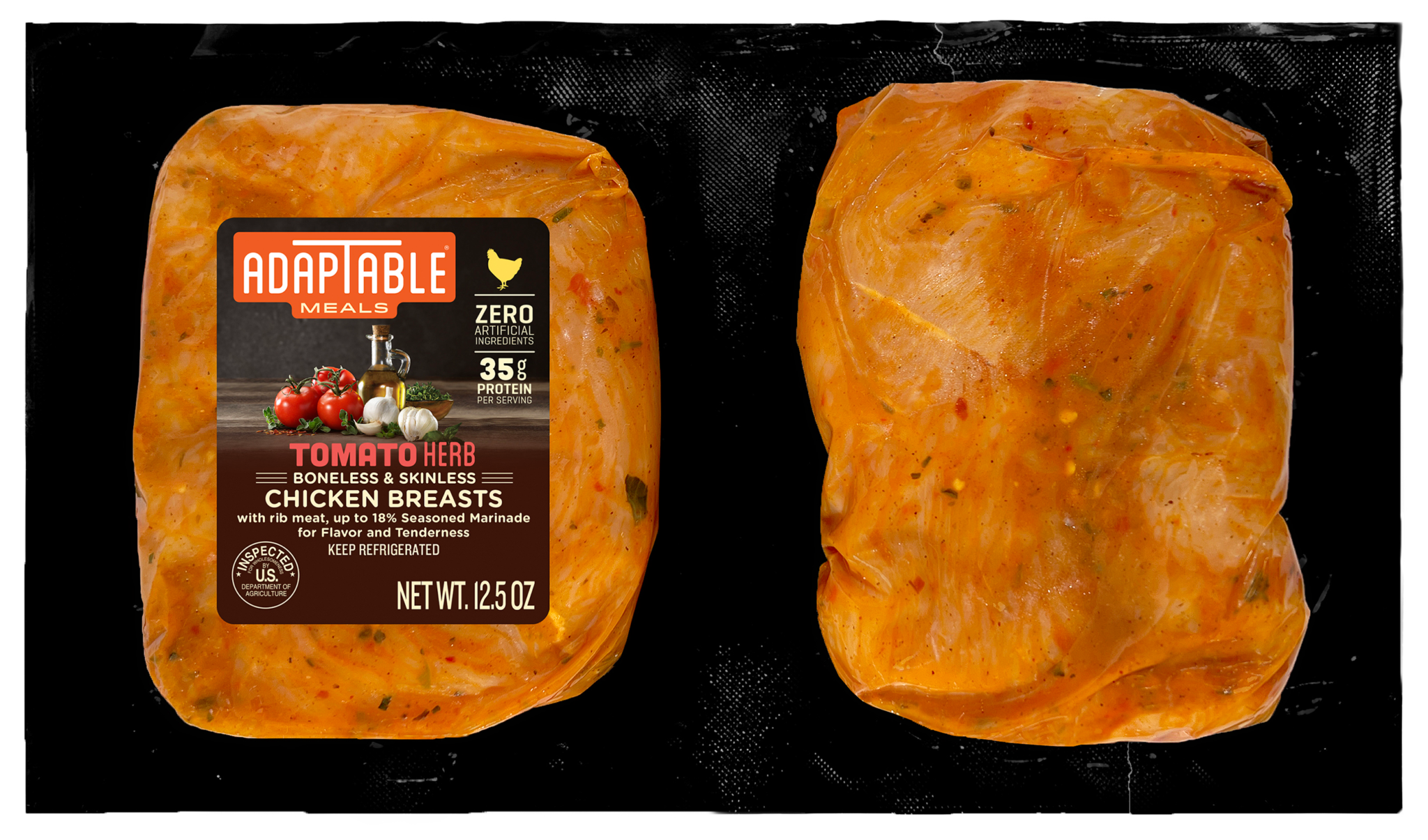 Cooking Directions
Total Approximate Time: 16 Minutes
Prep
Briefly heat one teaspoon of oil in a skillet on medium-high heat.
Cook
Cook filets in covered skillet for 4-6 minutes, flip, cook an additional 5-10 minutes, or until internal temperature reaches 165°F on a meat thermometer.
Rest
Remove from heat and let it rest for 3 minutes. Enjoy!
Meal ideas at your speed.
Ingredients
Boneless Chicken Breast, Tomato Herb Seasoning, Parmesan Cheese, Chili Pepper, Red Pepper, Basil, Oregano, Thyme, Garlic, Olive Oil, Vinegar, Rosemary Extract and Sea Salt.
ZERO artificial ingredients.
CONTAINS: Milk